Health at Every Size® Body Activism Kit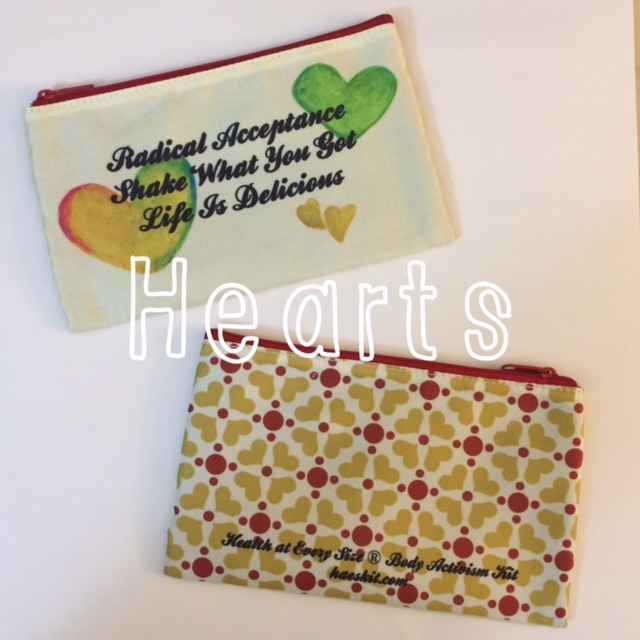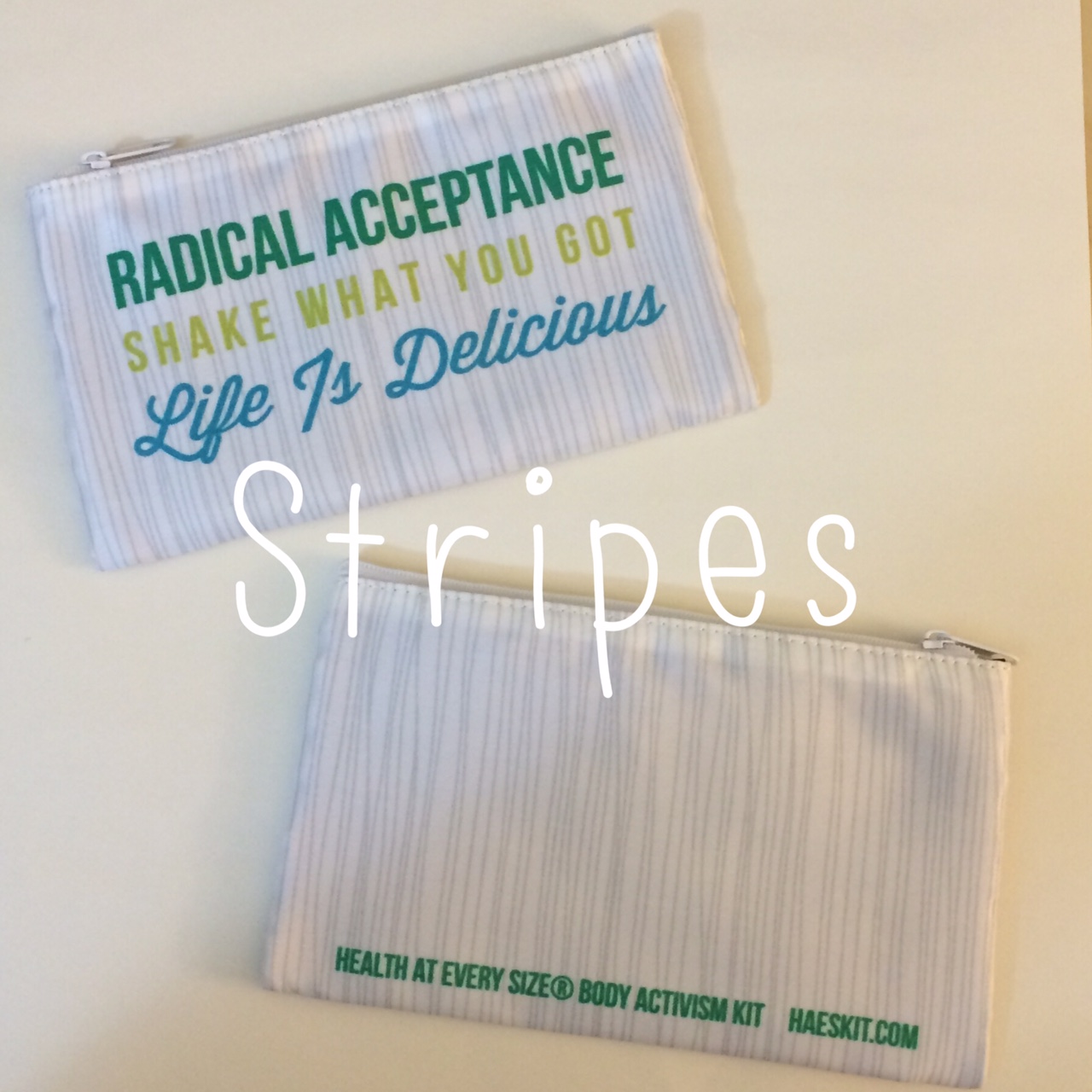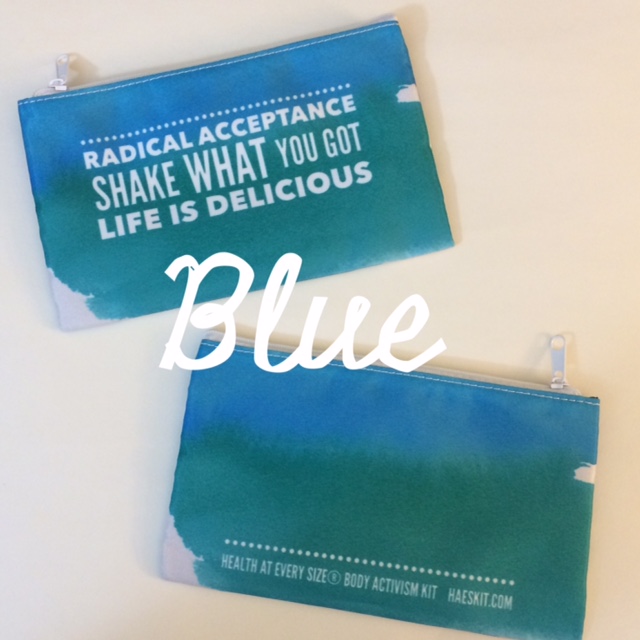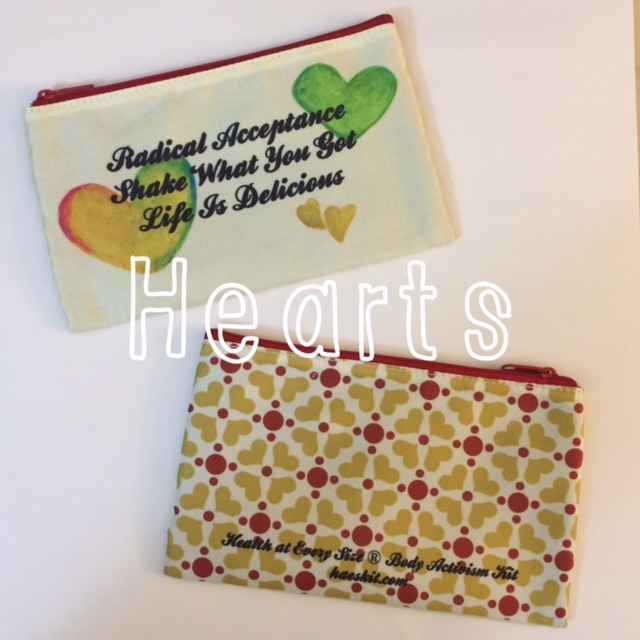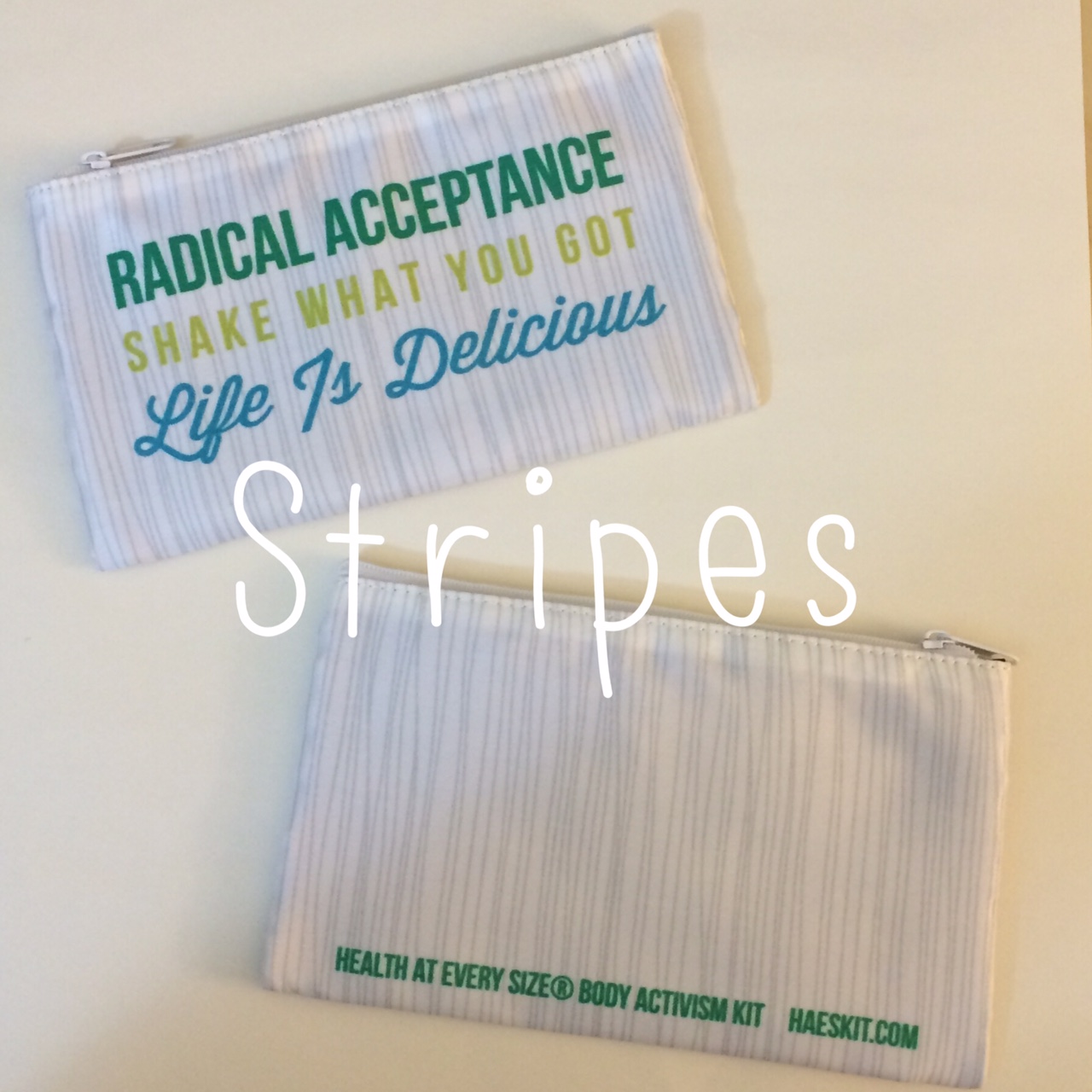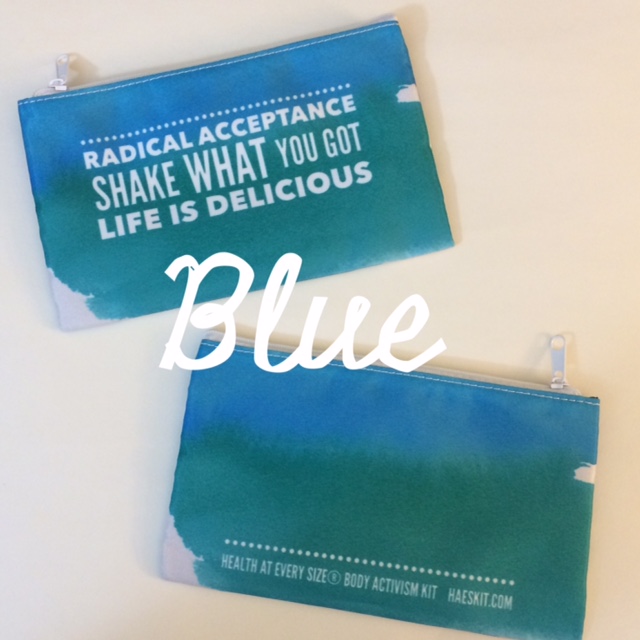 Health at Every Size® Body Activism Kit
The HAES® Body Activism Kit! is an adorable pouch sized about 4.5" x 7" with the principles of Health at Every Size® printed on the front. It comes stuffed full of cards, bookmarks, stickers, and pins designed to communicate the principles of HAES® with friends, family, strangers, and anybody else who needs to be reminded to love their body! Throw it in your purse, bag or pocket and always be prepared. The exact contents are always changing depending on what I have on hand, but it'll always be filled with tons of fabulous body-positive bits.
POUCH STYLE: You can choose which style of kit you would like: stripes, hearts, blue, or premium. The premium pouch is made of neoprene and is heavier and thicker than the regular pouches, so it is priced a little higher to offset my increased shipping costs. If you choose "surprise me" I'll pick a style for you. :-)
MONEY STUFF: I don't make any profit on these kits; they actually cost more to produce and mail than I charge, because my goal is to spread the body-positive message worldwide, not to make money! I now charge a nominal shipping fee to make sure that the price comes closer to covering my costs.
If you would prefer to pay with PayPal, select the style of kit you would like then click the button below: